EXPORTING HIGH QUALITY LABELS
OUR OEM PARTNERS
BENEFIT FROM
Innovativeness

New and improved products are key to unlocking  new markets and opportunities.
Printmax has been a reputed OEM in Malaysia, delivering consistent quality with reliable turnaround time. This promise of quality and cost efficiency are what made us such a preferred producer.
Our OEM partners benefit from:
Continuous innovation in creating new and improved label that can create new markets and opportunities.
High-efficiency production that results in competitive prices, yet still maintaining consistent quality.
The ability to manufacture a range of customized label of your choice.
Look inside a label
A Label consist of 4 components – face stock, adhesive, release coating and liner – that must all work together seamlessly to create the label quality and performance that you require.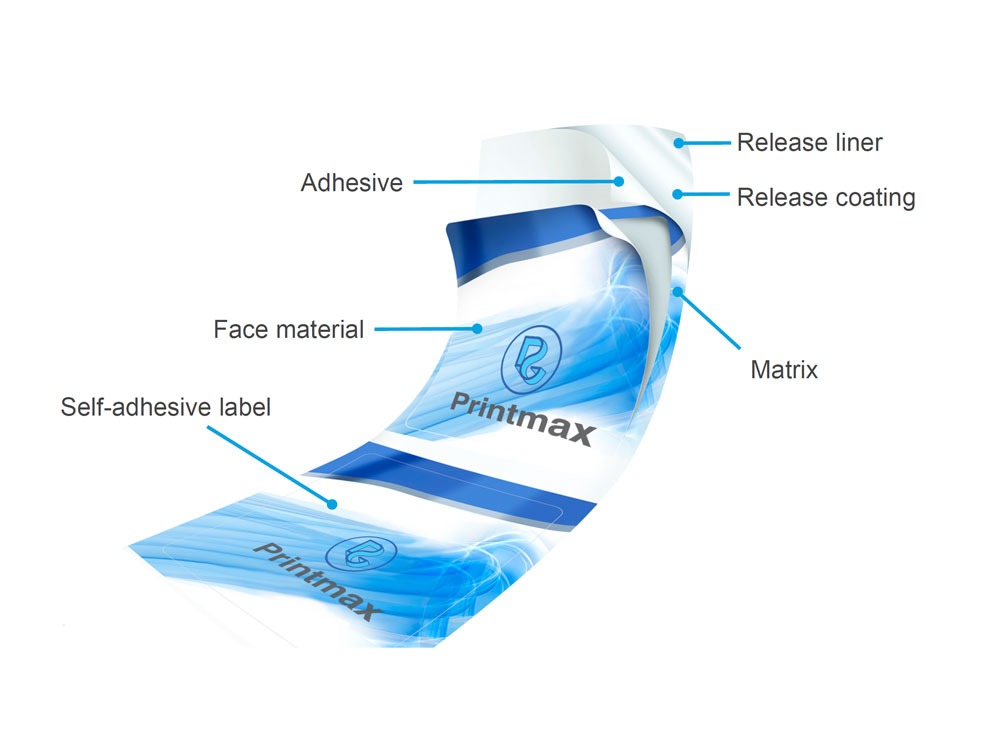 Paper and film face labels designed to meet your application needs
Printmax offer a wide range of labels to meet your needs for:
Good looks
gloss, matte, clear, opaque, textured, stamping or iridescent visual effect.
Printing properties
high resolution printing and contrast or any other printing methods.
Conformability
for labelling complex shapes and squeezable packaging
Safety
meeting all relevant industry and regulatory requirements.
Cost-efficiency
for striking the right balance between economy and performance.
Sustainability
working with partners to reduce product environmental footprint and develop sustainable solutions that benefit the entire value chain.
Product Safety & Compliance
Stay safe with strong compliance
At Printmax, we work closely with our vendors to meet all relevant legal and industry requirements wherever we operate.
Our vendors are certified with UL-approvals, recognized by International Standard Organizations (ISO), Forest Stewardship Council (FSC) and Programme for the Endorsement of Forest Certification (PEFC).